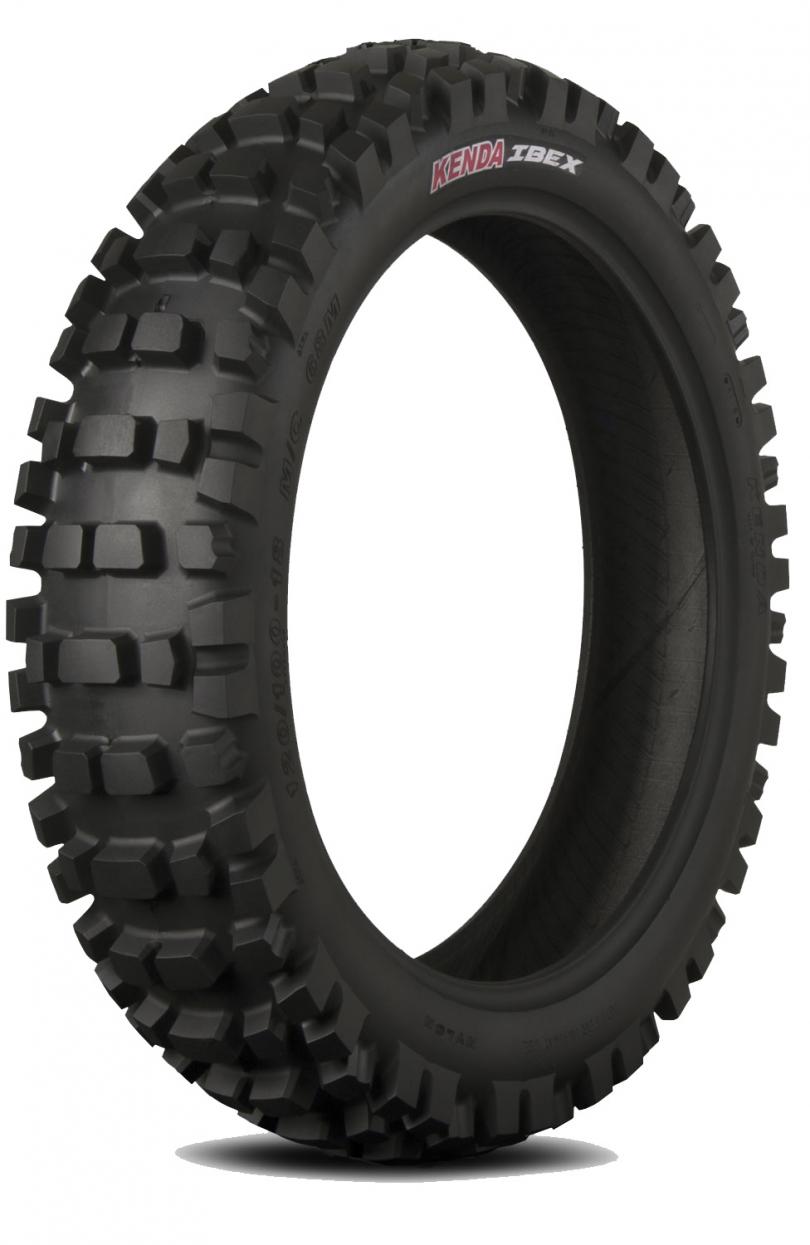 Description
IBEX ENDURO K774
The NEW Ibex tyre was developed to stand up to the demands of Endurocross and Enduro racing. The new off-road tyre from Kenda was tested in extreme Enduro racing conditions putting the new tread design and rubber compound to the test.
The Super sticky compound provides maximum traction in adverse conditions, making it the ideal choice when conditions get gnarly.
The strategically designed tread pattern climbs over larger obstacles while maintaining traction in almost all conditions from soft and wet to dry hard terrain.
The flexible, soft, lightweight carcass compliments the tread pattern allowing for greatest surface contact, meaning increased traction across all terrains.